The Mining Sector in Ontario: 2023 Labour Market Research Study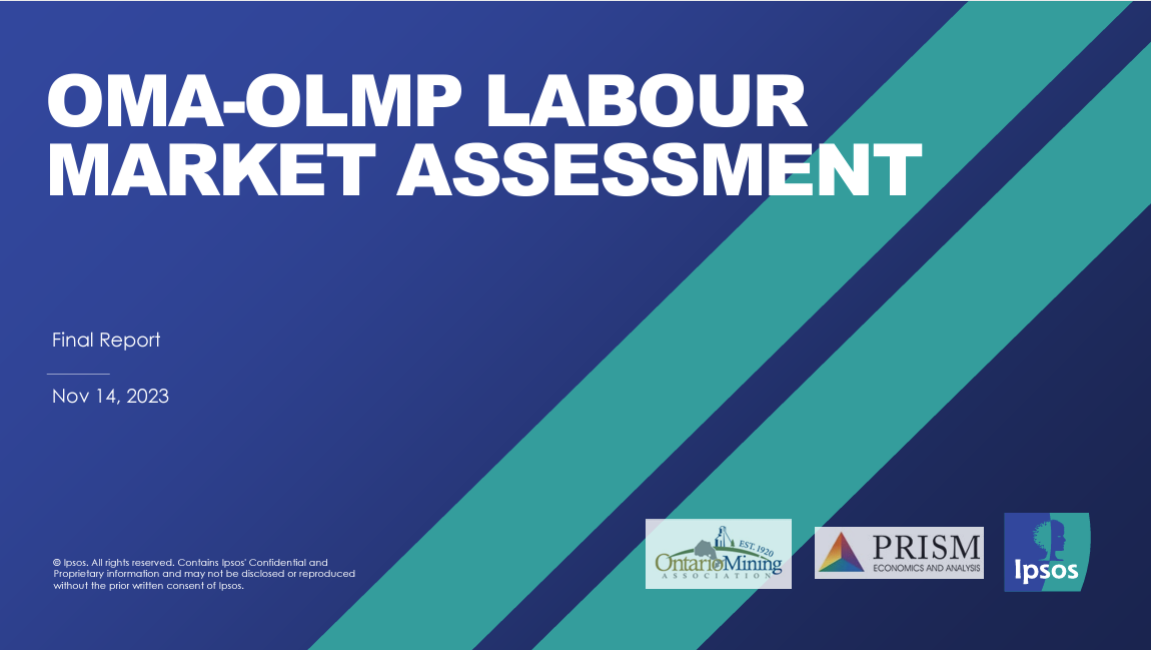 The lack of a robust workforce pipeline is a critical challenge facing the mining sector in Ontario, with not enough workers to maintain existing operations nor meet growing demand for minerals and metals.
A study conducted by Ipsos and Prism on behalf of the Ontario Mining Association, in partnership with the Ontario Labour Market Partnerships program, reveals the compounding factors driving the significant hiring needs in the sector and offers a data-driven roadmap to success.
The study examines trends, barriers and opportunities, skills gaps, and key audiences and messaging to help shape the Ontario Mining Association's This is Mine Life campaign, which aims to shift perceptions and attract youth to careers in the sector. It also provides recommendations for two key stakeholder groups: industry and the Ontario government.